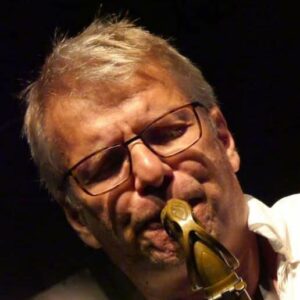 EMIL HESS
Danish saxophone player and composer based in Copenhagen .
He plays all saxophones, clarinet, bassclarinet, flute and piano. He has released 15 CD´s and is an internationally active musician.
He leads Emil Hess Quartet & Emil Hess Evolution Orchestra. He also co-leads Hess-Winter -Huntley, 3 x Hess, Hess-Dayyani- Clausen & 3 of A Kind. E. Hess has composed for and played many constellations.
He was Winner of Danish Music Award jazz 2014 for best Danish Jazz Release with " 3 X Hess : Music for Mum & Dad and has received several composers Awards from the Danish Art Society. He has composed 350 compositions for small groups and larger ensembles and film productions.
He has played with Mulgrew Miller, Cameron Brown, Lars Jansson, Dave Ballou, Thomas Clausen , Marilyn Mazur, Søren Lee , Richard Huntley, Niklas Winter, Klüvers Big Band , Ted Curson, Bill Dobbins and Carmen Bradford. During his career E. Hess has played at many clubs and festivals in Scandinavia , USA , Japan, Africa, China and most of Europe with appearances at e.g. Knitting Factory (NYC), Copenhagen Jazzfestval, and Beijing International Jazz Festival.
Emil Hess is a associate professor at Aarhus University from where he holds a Masters degree in Music. He has also studied two years at Berklee College of Music in Boston and City College in New York . His teachers have been, among others, Jerry Bergonzi, Dave Liebman, George Garzone, Ron Carter and Bill Pierce.
——————————————————–
——————————————————–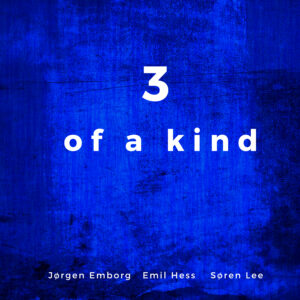 ———————————————————-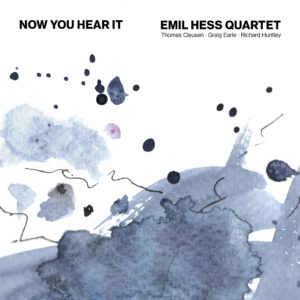 CD Shop: Press to order "Now You Hear It" 
–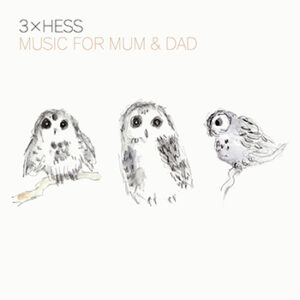 3 X Hess: Music for Mum & Dad
Winner of Danish Music Award 2014 Best Jazz Album
CD SHOP: PRESS TO BUY 3 X Hess
ITUNES: PRESS TO BUY 3 X Hess
–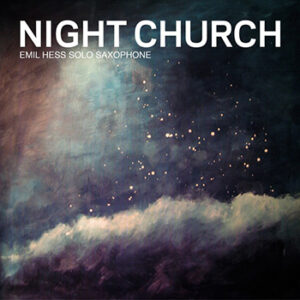 NIGHT CHURCH
Stærkt, vemodigt og gribende smukt soloalbum af dansk jazzsaxofonist ***** 5 stjerner i GAFFA
CD SHOP: PRESS TO BUY NIGHT CHURCH
ITUNES: PRESS TO BUY NIGHT CHURCH
REVIEWS
All but the two standards were composed by Hess and each song has aspects that stand out. "East Village" utilizes a New Orleans rhythm,"Waltz for Jette" is a lyrical ballad feature for Hess soprano, "Blackwells Island" becomes a tenor-drums duet and "the Great Bridge" is a Bluish ballad. The cooking "Bessie´s Blues" is taken by soprano by Hess who swings and does not sound derivative of John Coltrane. "Late Night in New York " is moody and introspective, "212 West 91 st cooks on rhythm changes and "Dance In The Morning Mist" is another colourful original. "Everything Happens To Me" is taken as a tenor-bass duet, " Midnight Express" is a wistful closer. There is solo space for each of the musicians but Emil Hess is the main voice throughout and really distinguishes himself. Recommended.
Scott Yanow i "Cadence: The review of jazz & blues. Creative improvised music" New York .
–
He has a great authority – and at the same time a sense of controlling his expression and constantly making it alive and meaningful.
Kjeld Frandsen in "Jazz Special".
–
Great tunes… a lot of good music.
Hess has gathered an extremely competent team to play his music. Huntley plays energetic, deliberate and creates drive. Clausen is both a fine soloist and a good accompanist, Søren Lee contributes with a fine, often blues-inspired guitar playing. Hess himself plays inventive and at the same time with an relaxed and powerful tone .
Jan Strand in Jazzspecial
–
***** 5 stars out of 6
Emil Hess has been inspired by the forest at night on the CD " Forest Night" which has resulted in a dreamily beautiful record. It is as if the subject has been a true and sense opening spring to musical inspiration. The nine tracks on the CD are full-bodied and evocative and have titles like "Misty Dream", "Song of the blackbird", "Badgers groove", "Mumbling in mould" and "Mating Duel" – the last one a fiery, merry and warm-blooded thing. There is space for cheerfulness in the music but generally it is performed with a gentle, lyrical and extremely differentiated and organical tone
Jørgen Bollerup Hansen in Aarhus Stiftstidende